Page Three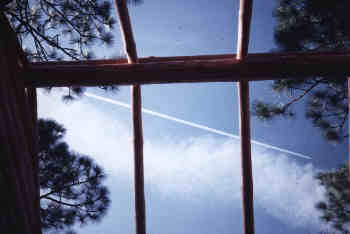 Just another "for what it's worth" shot of a jets contrail across the sky and through the rafters.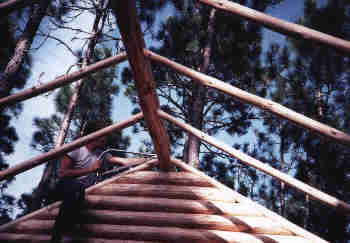 This is a good shot of the finished gable end. With the ridge pole and rafters in place, the whole cabin was now locked into one single, strong, and sturdy structure, although I still wouldn't trust anything but a cave in a category 1 hurricane!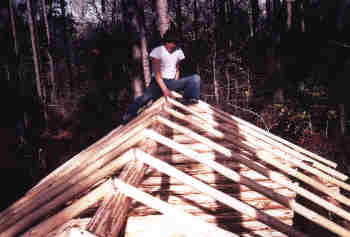 Here's another top shot.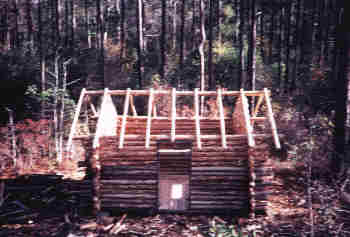 Another aerial view from the front side.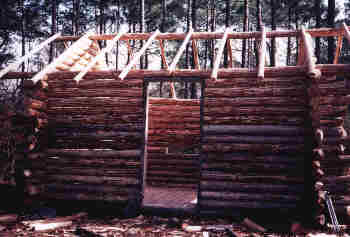 And a close-up of the front.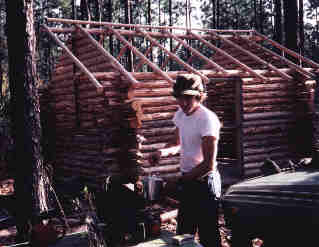 Here I am early one morning before starting the roof, pouring coffee and waking up from my little pup tent which was home until the cabin was finished. If you're wondering what the pole on top of the ridge pole is, well I just put that up temporarily to provide a smoother surface for a canvas tarp. The pole was taken off when I began to lay the permanent roof.

The Tin Roof!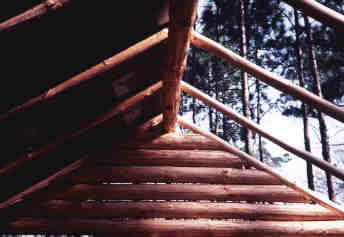 Half of the roof is laid with tin. The camp director let me salvage some used tin from several old buildings on property.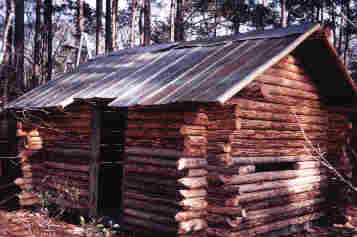 The roof is finally on so now it's time to build some windows and a door.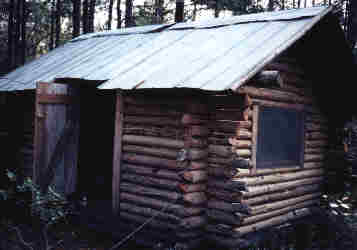 I built the door from the same batch of 2 X 12 planks that I used for the floor. After I framed in the windows I attached screen wire to the outside of the opening then built removeable window frames with clear plastic. To open a window I'd just take it completely out from the inside and set it on the floor. Worked out quite well and the price was right!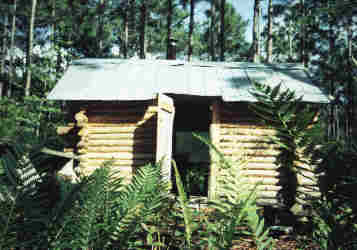 I like to switch back and forth from this summer picture and the next one...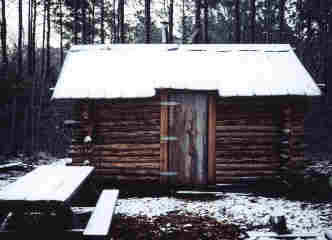 ...a coastal winter scene.

May I invite you indoors and out of the cold?... just click on to page 4!