Page-1 (of 9 pages)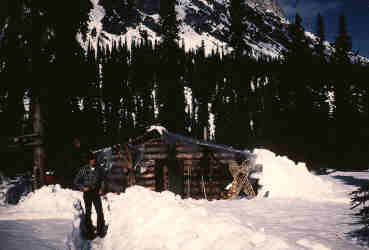 For five months during 1979 I fulfilled a life long dream to live and work in Alaska with a hunting and fishing outfitter, then returned for four months in 1980 to help guide a crew of the U.S. Geological Survey back into the Chugach mountain bush where they mapped the mineral content of the land. I consider it one of the most valuable experiences of my life and something that I have continued to reflect upon for more than twenty years later. The adventure actually began during the early 1970's when I was still in high school.
Unlike many kids, I spent most of my after school time in the woods with my friends trapping, hunting, and fishing instead of ball practice or TV. Nothing in my life was more important which eventually led me to working for a popular taxidermist in Birmingham, Alabama. Through this contact I met Wayne,the forest and recreation manager of a big paper corporation in the state. We became friends and he allowed me to trap on a 12,000 acre hunting preserve that he managed.
Well, I did a good job controling the beaver population and Wayne led me to a hunting and fishing outfitter in Alaska that he knew and reccomended me for employment. So in the early spring of '79 I packed my truck and aimed it "North To Alaska"!

Leaving for Alaska!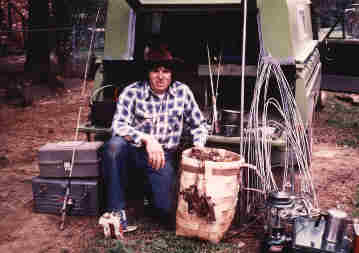 Here I am at my parents house in Alabama packing my truck just before heading north. This would be my second trip to Alaska so I knew what to expect. I would usually spend two weeks traveling to Alaska and enjoyed getting there almost as much as I did being there. I never have planned my long road trips and always just got the map each day in a spontaneous manner, choosing a route, a road to follow just as long as it was generally in the direction of Alaska. My adventures on the road could easily compose another story that I'll save for another day.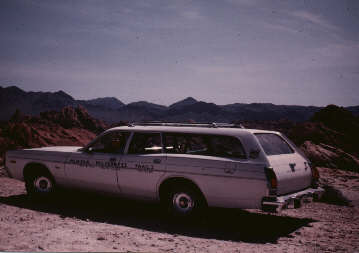 No, this certainly isn't Alaska but the desert in southern Nevada. During my 1980 trip I stopped over in Las Vegas for two weeks where Austin, who owned the Alaskan outfitting company spent the winter to solicit his business. We would then drive in a small caravan of three vehicles on to Alaska for the hunting season, but for two weeks me and Dave (Austin's 19-year old nephew) would spend the days exploring everything from the Hoover dam to the above visit in the nearby desert. During those Las Vegas nights of 1980 I was also introduced to a whole new world of casino's and the fast life... but I know you want to see Alaska so I'll stop here and get going!

Onto the Alaska Highway!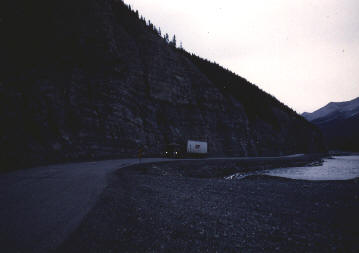 For about ten days we would travel north where Austin would put us up in motels and we camped out a few times. We also stopped over in Fort Nelson, British Columbia where we picked up the pack horses after a long winter away from home. The above photo is a scene from somewhere on the Alaska highway.

| | |
| --- | --- |
| | From right to left is Austin, his nephew Dave, and niece Ann. We stopped alongside the highway on Kluane Lake in the Yukon Territory to spot some dall sheep far up on the mountainside. |

| | |
| --- | --- |
| The Alaska highway is notorius for destroying vehicles that dare to enter its domain. In 1977 the highway completely destroyed my 1968 Ford falcon futura including the entire axle flying off at 55mph with the wheel still attached!! But this time it was just a simple flat tire as Dave proudly handles. | |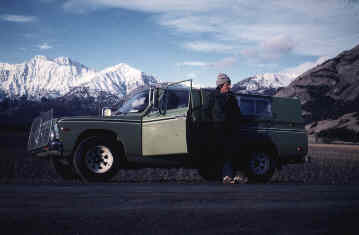 Here I am with my truck on the highway. Notice the protective wire grill that my dad built to shield away oncoming rocks and gravel. He also built one for the windshield attached with suction cups.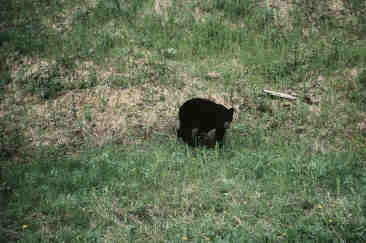 On the Alaska highway you can go for 100 to 300 miles between towns so there's a lot of wilderness to keep an eye on. Here we spotted a black bear just doing his thing along the road not paying us the least bit of mind!

Welcome to the ranch
Located north of Palmer, Alaska on the Glenn Highway.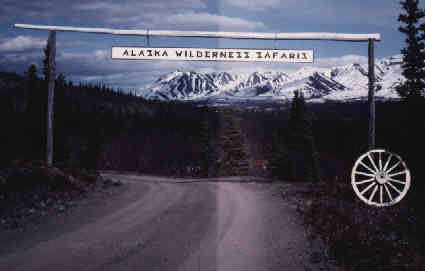 Finally we arrive at the ranch and by the way I made the entrance sign in the photo. In the background are the mighty Chugach mountains where I would be spending most of my time in the coming months. Austin had three sons and a daughter who were also registered guides so they had quite a large territory with exclusive guiding rights.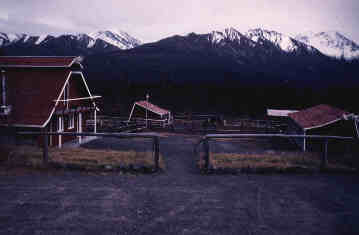 Here's a good shot of the ranch where all operations were centered. Austin came to Alaska from Wisconsin after WWII in 1945 to put the war behind him and to raise a family. He homesteaded 160 acres and ran a roadhouse operation on the Glenn highway for many years then eventually began guiding full time.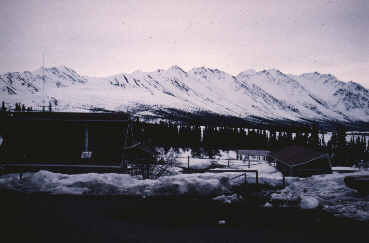 Here's the same shot as above after an early spring snow. We weren't too far below the tree line so a sudden cold blast was common.

See more about life on an Alaskan ranch... by clicking on to page 2!