(Page 2 of 2 pages)

GO CHECK THOSE TRAPS!
| | |
| --- | --- |
| | Here I am with a fine take of muskrats. Muskrat are easy to catch and almost fun to skin and the meat is most delectible when roasted just right over some hot coals! |

From my journal (January 2nd)..."I now must have around 65 to 70 traps out on 4 different farms and my first stop was on Bill Hood's place where I caught several more muskrats. Upon checking my last set of the day, there it was... the largest beaver that I have ever caught in a 220 conibear trap. It must have been 60 to 70 pounds and surely a longtimer!"

| | |
| --- | --- |
| Here I am on the Ingram farm in the middle of Spring Creek with two fine minks and an otter. Can't think of a better place to be on a chilly January day! | |

From my journal (January 3rd)..."An hour after the sun is shining the day warms up well but those first two hours on the trapline are my favorite hours of the day... to be wading down a frosty stream alone, the early morning mystics of a small stream make me feel so alive!"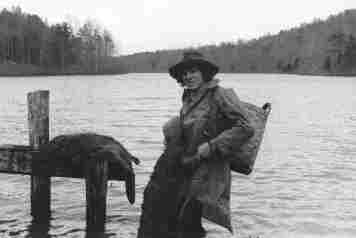 A couple of nice beavers caught along the small tributary streams feeding the lake.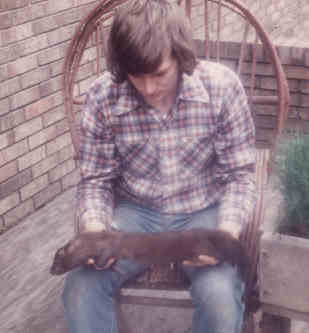 A fine female mink!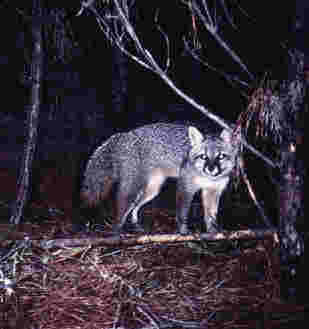 Another beautiful grey fox caught during the early morning hours. I always check my traps early each day to ensure that no animal suffers needlessly.

| | |
| --- | --- |
| | Scooter was always curious to inspect the days catch... |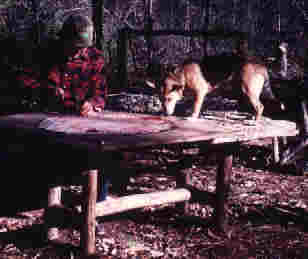 ...and would often get right in the middle of my skinning.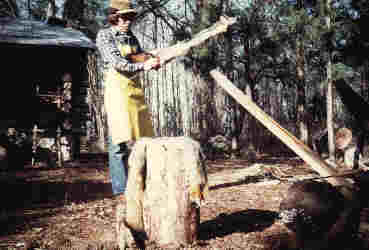 I had no electricity at my log cabin and no freezer so I had to devote a portion of each afternoon skinning and processing the days catch. Here I'm busy putting two grey foxes on wire stretchers for drying.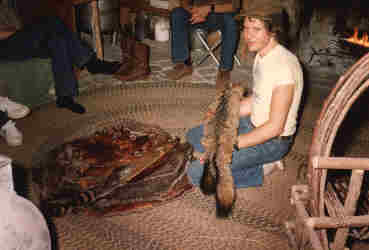 Just showing off some of my fur to weekend friends and family as a warm fire burns in the open hearth.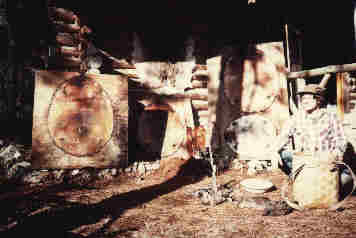 Posing with some fur out front of the cabin.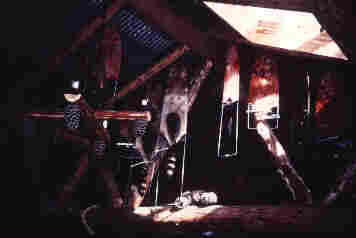 Drying fur up high in the rafters of my cabin.

| | |
| --- | --- |
| And finally it's me with a little beaver. | |

Go on to TRAPPING IN SOUTH ALABAMA by clicking NEXT, or go back to the TRAPPING INDEX page for more choices, or go back to the HOMEPAGE and choose a new adventure.