Continued with Page-2 (of 9 pages)

More ranch life!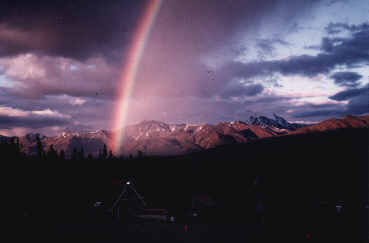 The Alaskan landscape has always mesmerized my thoughts from an early age through books and others experiences, then later confirmed by my own eyes from daily scenes like this one. Here a magnificent rainbow almost touches the roof of the ranch as the distant snow-capped Chugach mountains glow in the late midnight sun. Heaven on earth means a lot more after living in Alaska.

| | |
| --- | --- |
| | One day we hiked on the north side of the Glenn highway into the Talkeetna mountains and I took this shot of the ranch, although the scan is dark and it's hard to see. |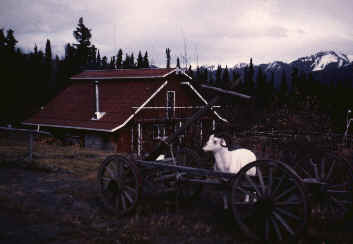 Just another shot out front.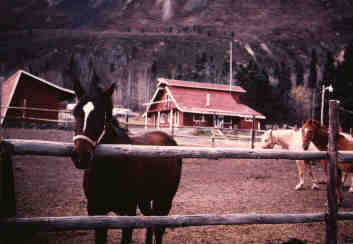 The pack horses enjoying their last few lazy days around the ranch before they will be working constantly, shuttling gear and people deep into the bush.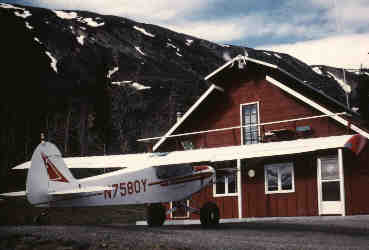 Before the hunting season opened we spent a lot of time preparing the ranch for a lot of guests. One day Mike flew his super cub to Palmer, picked up a floor polisher and delivered it directly to the front door. When we finished with the wood floor three days later Mike flew it back.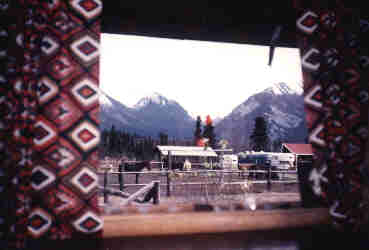 In Alaska pictures hanging on the wall aren't necessary... just pull open the curtains of all the windows! Nothing else needs to be said.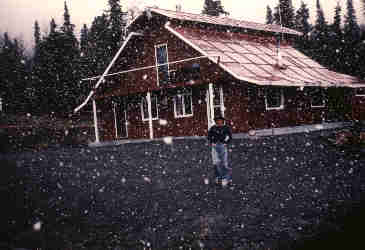 Even in late spring it was common at our elevation to get a sudden snow blast from who knows where.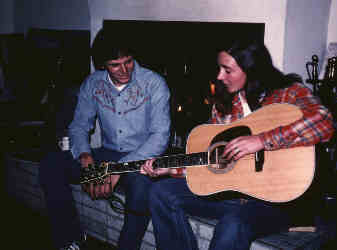 No TV signal could penetrate our remote location and VCR's had not entered the scene here in 1979 so we spent a lot of late evening hours entertaining ourselves the old fashioned way. By the way there was also no power service along the Glenn highway and all of the electricity was generated by a diesel generator.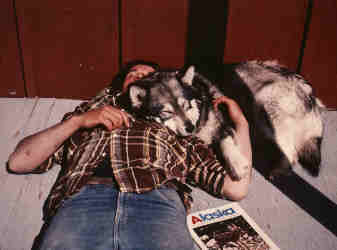 Dave enjoys a rare and warm sunny moment daydreaming on the porch.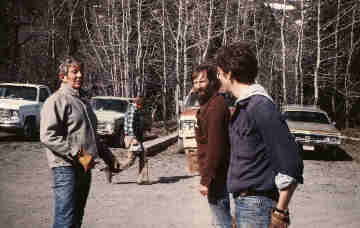 Here Austin is giving direction for a never ending list of projects.

See more about life on the ranch plus we fly by bush plane to our log cabin base camp...just click on to page 3!